A Free Interfolio White Paper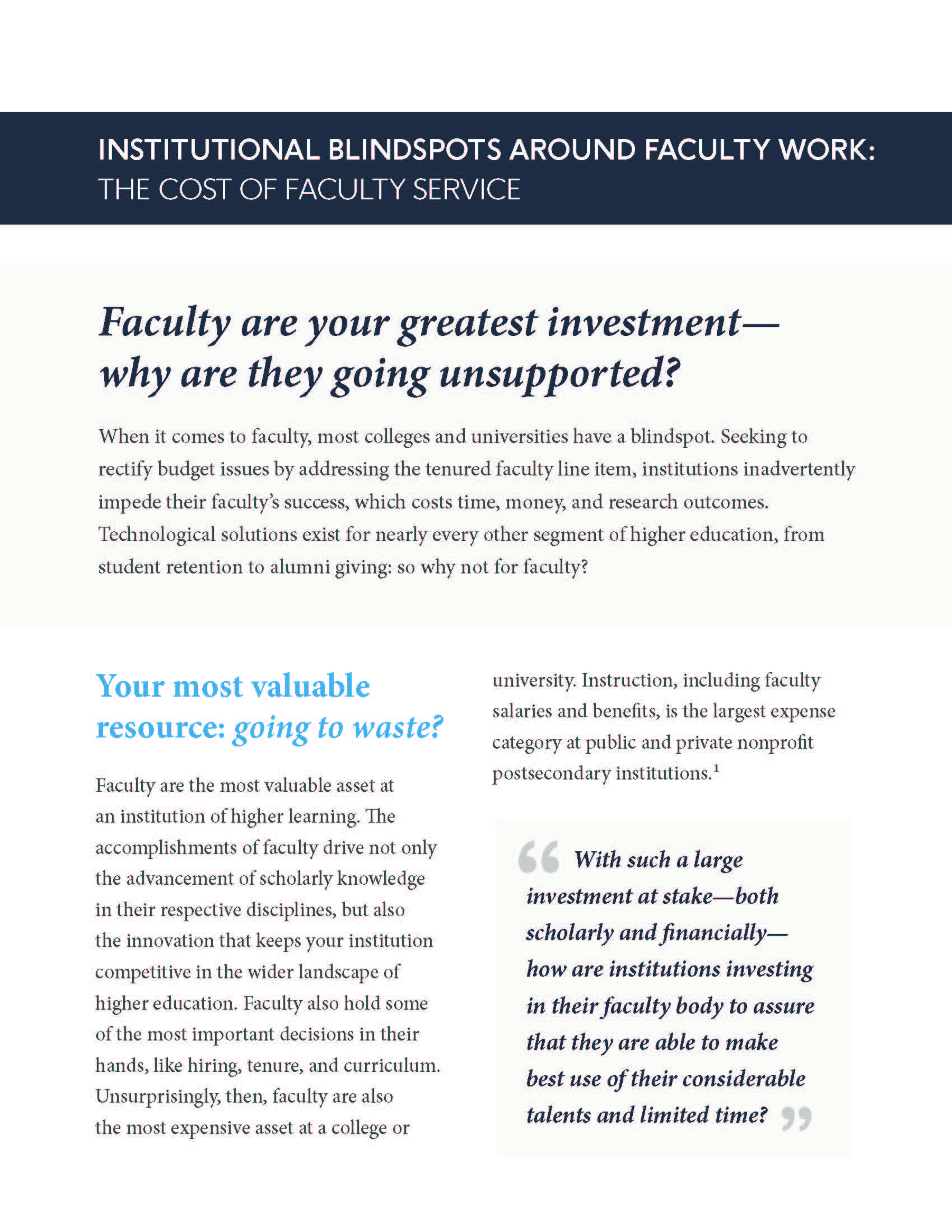 What are the stakes of allowing faculty's professional service responsibilities to go unsupported?
"The cumulative effect of this information—the high financial investment made in faculty, their critical importance on campus, and the large time commitment of service and meetings—begs the question: how can institutions help? Well... they often don't."
Any academic leaders who wish to better understand and assist with the full scope of the work that their school's faculty do—namely serving on recruitment and review committees, in addition to teaching and research—should find this white paper on institutional "blindspots" worth reading.
Learn about:
which segments of faculty members feel the greatest burden for committee service
what level of investment U.S. institutions currently make in faculty committee tools
how good support for shared governance financially benefits the institution
---
Download this free white paper:
---
*Please ensure you are using the latest version of Google Chrome or Mozilla Firefox; this page does not support some versions of Internet Explorer.