Faculty recruitment at the University of Notre Dame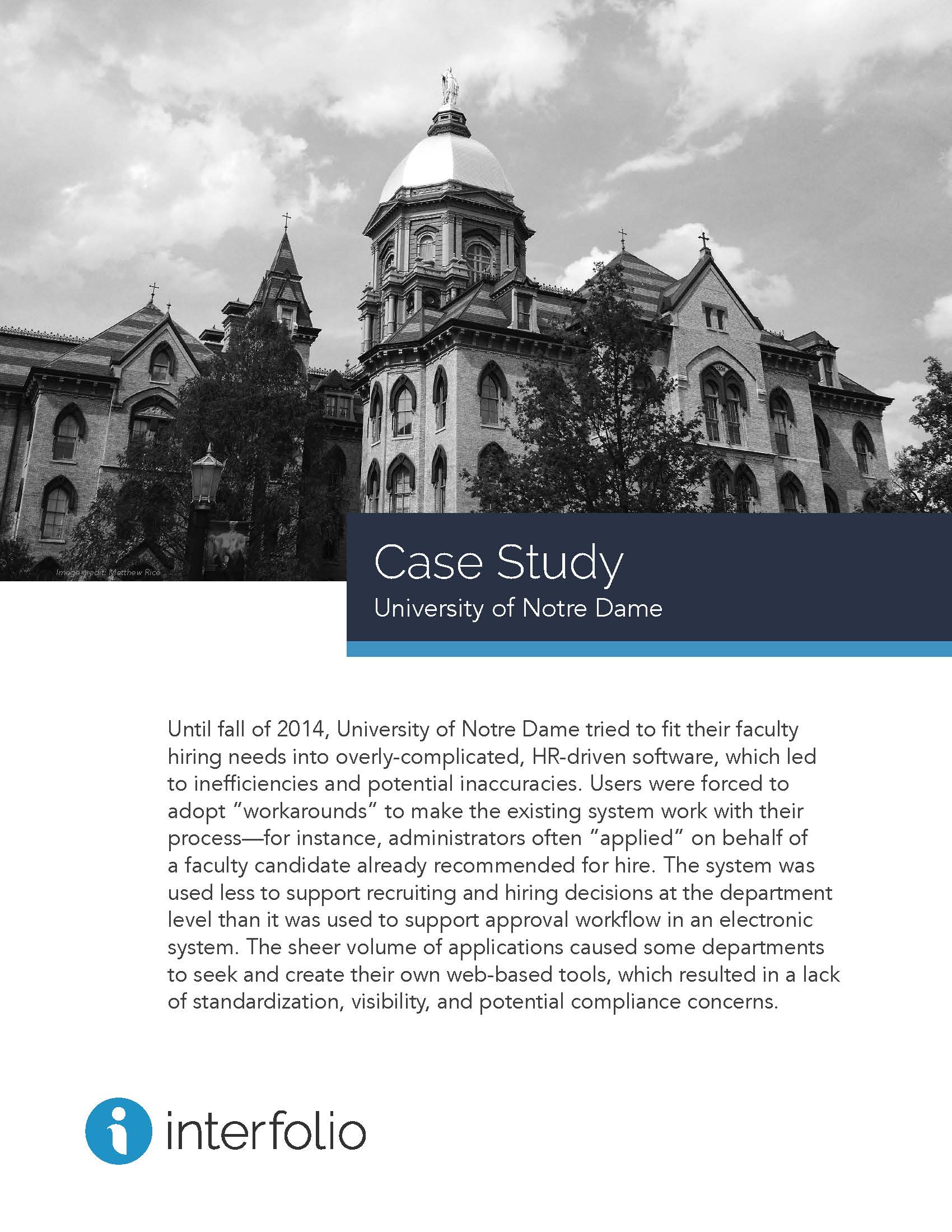 The University of Notre Dame uses the Faculty Search module of Interfolio's ByCommittee.
"At Notre Dame, we felt that we needed to provide better tools to our departments in managing the volume of information considered by each committee member in each search."
Using Interfolio's ByCommittee to augment their faculty recruitment and hiring, University of Notre Dame has created equitable standards across a large and decentralized institution, and has leveraged new visibility into data around the applicant pool—including clarity into disciplinary sub-field, diversity, and average conference attendance.
---
Download this free white paper:
---
*Please ensure you are using the latest version of Google Chrome or Mozilla Firefox; this page does not support some versions of Internet Explorer.