Faculty recruitment, tenure, and promotion at SDSU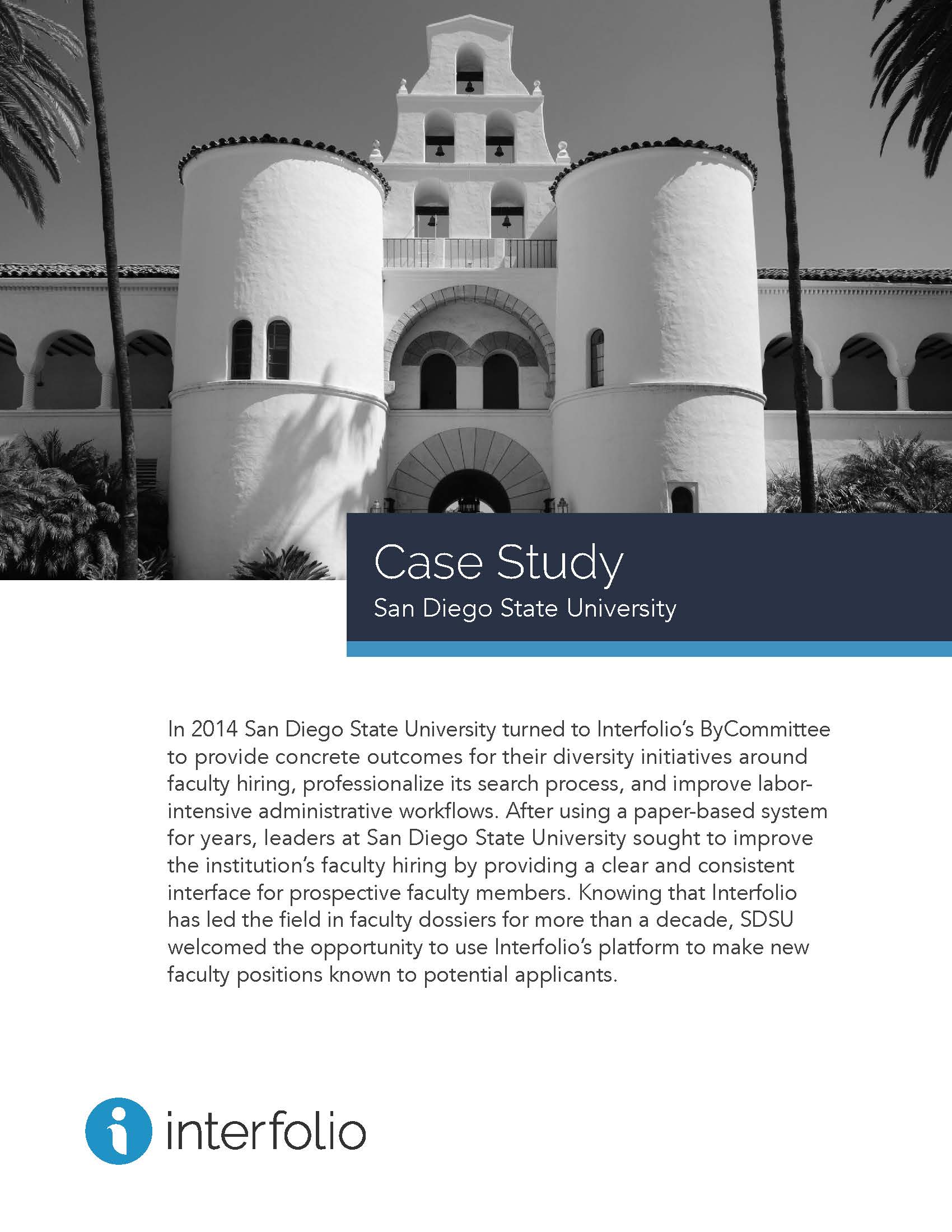 SDSU uses the Faculty Search and Promotion & Tenure modules of Interfolio's ByCommittee.
"We chose Interfolio because we wanted to streamline the process for every participant, at every stage of the process, as well as ensure an efficient and equitable process for people looking for jobs, committee members, and staff who shoulder the work of administering searches."
Since adopting Interfolio's ByCommittee to manage their faculty hiring and promotion processes (now joined by almost all of the other California State University campuses), San Diego State University has taken advantage of the platform's flexibility and usability to keep its practices around faculty transparent and equitable.
---
Download this free Interfolio case study:
---
*Please ensure you are using the latest version of Google Chrome or Mozilla Firefox; this page does not support some versions of Internet Explorer.