Faculty recruitment, tenure, and review at Haverford College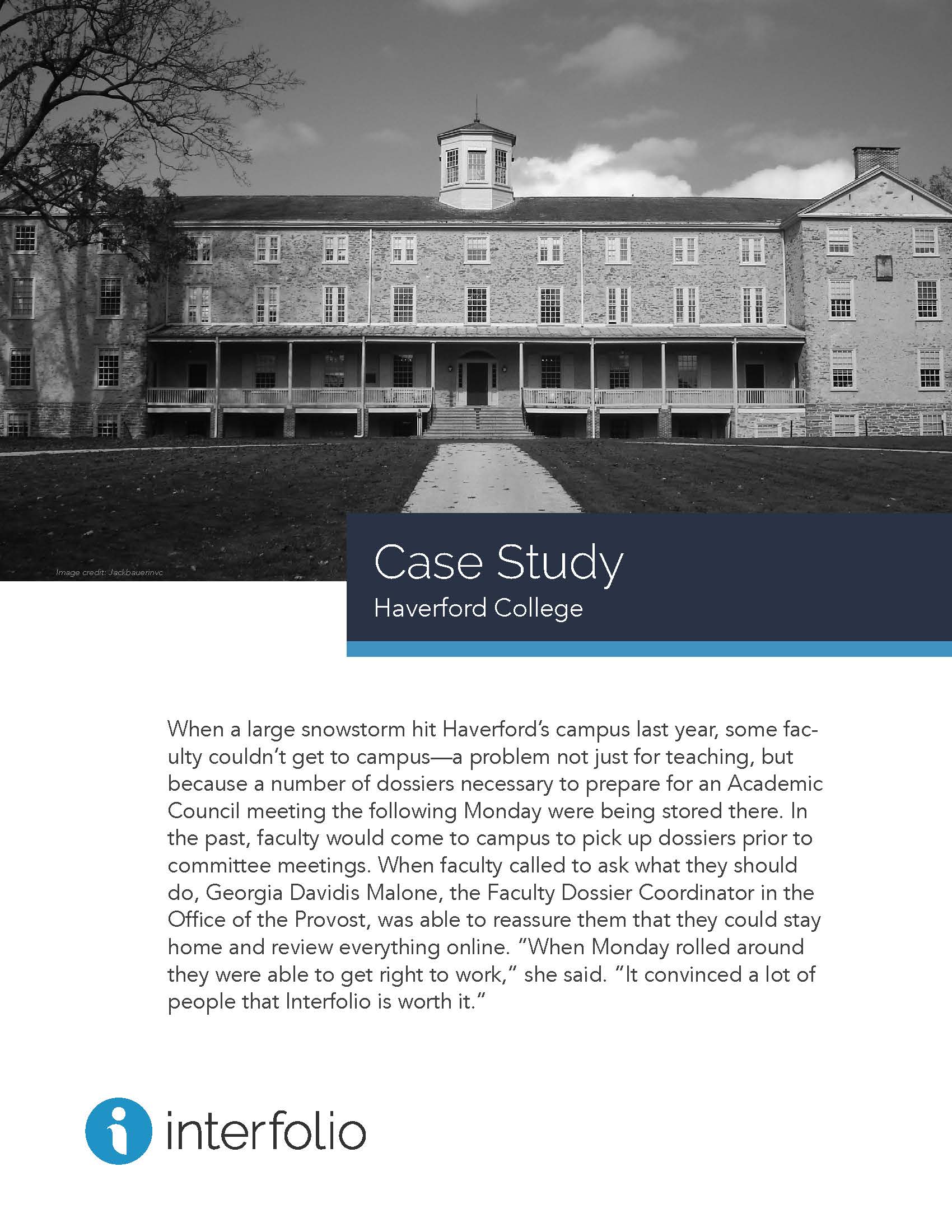 Haverford College uses the Faculty Search and Promotion & Tenure modules of Interfolio's ByCommittee.
"This has revolutionized our whole search process. It's made our confidentiality more rigorous since we don't have to send emails back and forth, and saves us a lot of time and aggravation."
At Haverford College, faculty committees accomplish recruitment, promotion, and tenure review online using Interfolio's ByCommittee. The online process has made the college's academic decisions more equitable, efficient, and transparent.
---
Download this free white paper:
---
*Please ensure you are using the latest version of Google Chrome or Mozilla Firefox; this page does not support some versions of Internet Explorer.