Faculty recruitment online at Boston College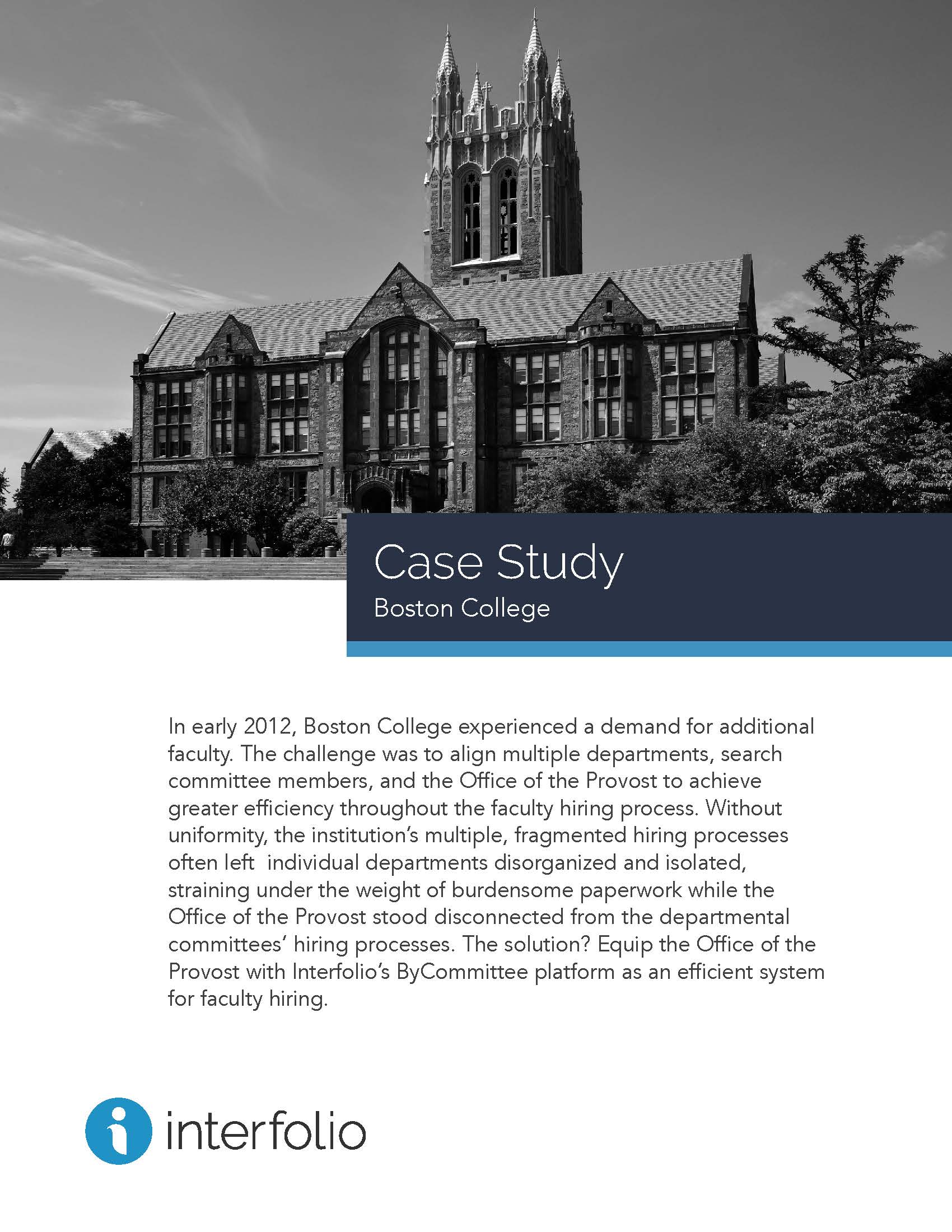 Boston College uses the Faculty Search module of Interfolio's ByCommittee.
"Having all of the college's hiring information in a single location has been an incredible value add for us. ByCommittee has made it possible to streamline our efforts to efficiently evaluate new faculty members to meet the needs of our growing institution."
An innovative campus partner since the platform launched in 2012, Boston College uses Interfolio's ByCommittee to make sure their faculty recruitment is equitable and efficient.
---
Download this free white paper:
---
*Please ensure you are using the latest version of Google Chrome or Mozilla Firefox; this page does not support some versions of Internet Explorer.